He Got Game?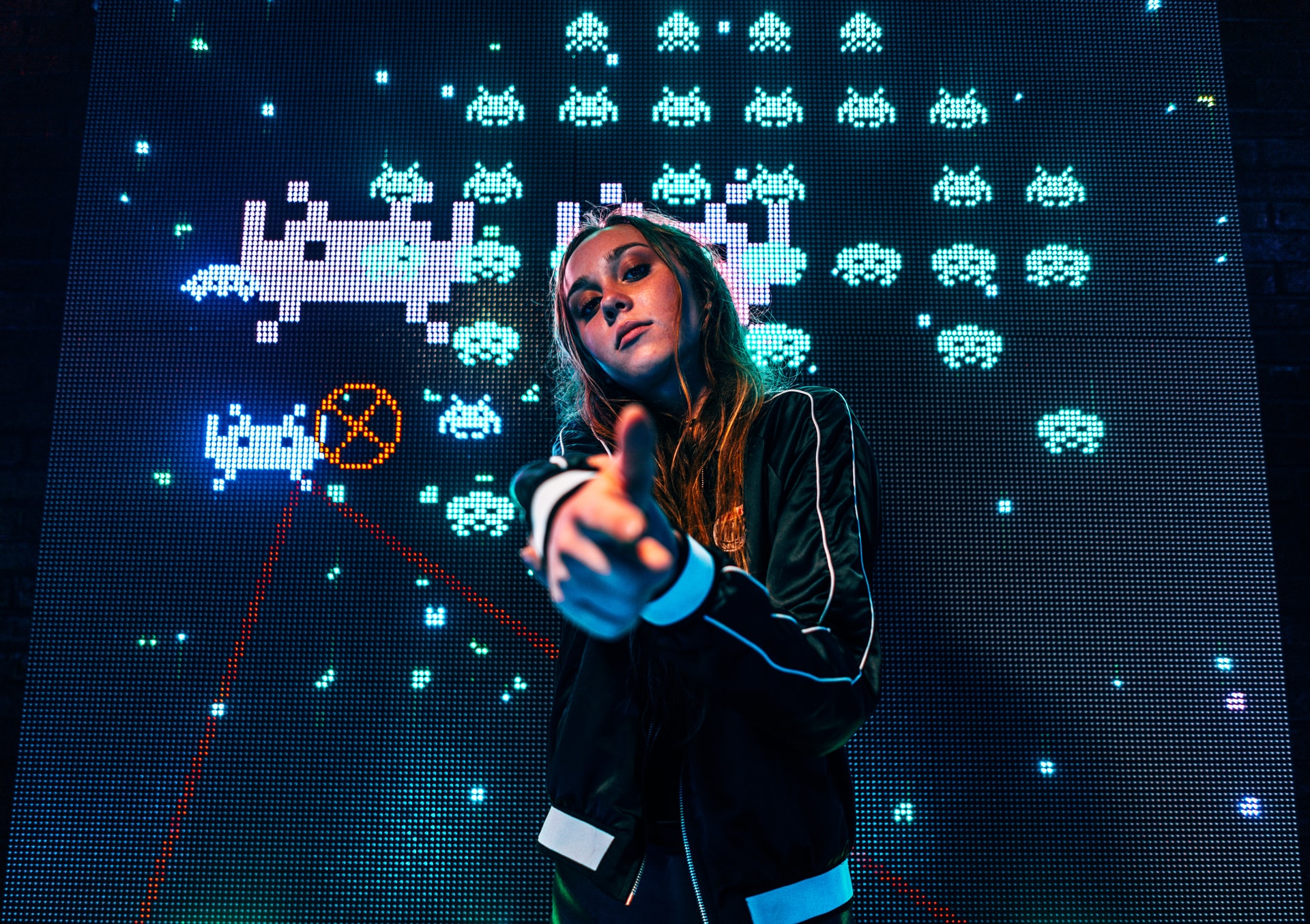 So, Dr. Know It All and I are about to roll out Thursday night, and Dr. Know It All mentions he has some friends downtown that he wants to meet up with. He keeps bragging on his boy's game. "This due really has game man, he knows people everywhere we go, he's always getting girls, etc, etc." type of stuff. So, of course, I'm down to meet him and roll with him… let's see wasup.
So, we roll out…. getting out late again, like always, cuz we're slackers. But, whatever, we get out.
We hit one bar to buy a couple drinks and fuck with a few chicks first, before we try to meet up with Dr. Know It All's boy.  We'll call him Shuttlesworth, since "he got game."
Well, Shuttlesworth and his boy just happen to be in the same bar we're in. So, we run into them, meet up and move around to another bar. Dr. Know It All usually refers to our wingmen situation as "the wrecking ball and the clean-up crew." Me being "the wrecking ball" because I do all of the approaching and him being the "clean-up crew." It's a fair analogy of how we work. Well, at this moment in time, Dr. Know It All looks at me and points to me and Shuttlesworth and says, "Now, I got two wrecking balls" and smiles. I don't even know Shuttlesworth well yet, but I can tell I like the dude if he's on it like I'm on it.
I actually don't know what happens to Shuttlesworth at this point, because when we got upstairs in the bar, Dr. Know It All and I wind up talking to two chicks at the bar. It's not a great situation, because one of them is a 7 and the other one is a 5. We start off just talking to both of them as a group conversation and then I kind of conversation-iso the 7 and I'm talking to her and Dr. Know It All is talking to the 5. The 7 doesn't seem real receptive to me, but she is engaging me in conversation, so I feel like I can warm her up, but then somehow, we get swapped. Now, the 5 is talking to me and Dr. Know It All winds up talking to the 7. I think the 5 somehow made this happen, because she wanted to talk to me. I'm just guessing here. Problem is… I don't want her. She's kind of cute, but she's badly built. I talk to her a little bit and make fun of where she's from and her accent and stuff like that, but I'm really not interested, I'm just trying to figure out how to make my way back to the 7. Me move them to the other side of the bar with us and I make the switch back to the 7. She seems even less receptive to me now though, perhaps she knows her friend likes me and she's just not trying to step on toes. Or maybe she's just not interested at all. Eventually, even Dr. Know It All is done talking to these chicks, as soon as we get somewhat of a break to ourselves he says to me, "c'mon man, let's move around. Do what you have to do and get a number or something, but let's go." I look back at the two chicks, and respond back to him, "Man, I don't even want their numbers, let's go." So, we make that move. I just really didn't want the 5, and I know I couldn't get the 7 at that point, so it was a pointless to go for it.
We start to move across the bar when two chicks walk by with Canadian flags on their face. We stop them and start talking to them, "yo, what the fuck is this Canadian flag shit? Do I need to have an American flag on my face?" The girl I'm talking to keeps shoving her cheek with the Canadian flag in my face, to which Dr. Know It All keeps yelling at me, "kiss her, bro! kiss her!" Which only makes her lean her cheek closer, trying to get me to kiss her on the cheek. I try to grab her chin and move her around to kiss her on the lips, but she doesn't let it happen. I move around, and go and try to fuck with some other chick. That goes nowhere and I turn around and see Dr. Know It All making out with the chick he was trying to get me to kiss on the cheek. I lay back and let him do his thing.
He gets her number and lets her walk away. I go up to him and ask him about it. "She's from New Zealand, she just had the Canadian flag cuz her friend is from Canada." Damn, Dr. Know It All is making out with chicks from New Zealand, props for that! Out of nowhere, Shuttlesworth and his boy pop back up. Dr. Know It All is bragging to them about making out with a chick from New Zealand and getting her number. I had to burst his bubble real quick, "don't look now, bro, but she's at the bar making out with another dude and it's about to be last call. You lose."
Dr. Know It All looks up and sees New Zealand chick making out with another dude the same way she just was with him not even 10 minutes ago, "Damn" is all he can say.
We post up back at the bar. 5 and 7 pop back up. 5 is chilling by me, trying to talk to me and Shuttlesworth is with me now. Shuttlesworth tries to say something about her necklace. I don't know if he was trying to neg or what, but whatever he said, she did not appreciate it and starts talking shit about him. He ejects and she goes back to talking to me. I'm really not interested and I try to talk to 7 again, but she's still not having it. The bar is closing and they kick us out. We're walking down the stairs of the bar with these chicks and 7 slips on the stairs and busts her fucking ass! Beautiful! That's what that bitch gets, lol!
We laugh at her and move around and leave those chicks alone. We get back out in the street and Shuttlesworth keeps telling us it's not over, there's plenty of more chicks to get on. I agree with him and the four of us start walking down the street. Somehow we split up and it's me and Shuttlesworth and Dr. Know It All and Shuttlesworth's boy.
Shuttlesworth mentions something about how he's glad we got split up and it's me and him. I agree. I'm really trying to see this man's game since he's supposed to be nice with it. We approach a couple of chicks, but not a whole lot going on. Shuttlesworth sees some chick on the phone he wants to approach and kind of starts to head her way, but lays back a bit. While waiting to make his move, at least two or three other dudes approach the same chick and get blown out. Shuttlesworth comes back over to me, "She just blew out three dudes in a row, fuck that! That's one way I keep my numbers looking good, I don't even approach when I know I'm just going to get rejected."
We walk around some more, I see a chick who from the back looks like she's real attractive. I'm trying to get to the side of her from a distance so I can see her face, but she's walking to fast. She's with her friend who is a whale, and I know neither me nor Shuttlesworth want a piece of that, but the street's dying down and there's not many chicks left. I approach them from behind. I don't even remember what my opener was, I just remember being a little disappointed when the chick I wanted to talk to turns around to talk to me. Her face doesn't look near as good as her body, and she's older than I thought, which she quickly points out, "I am 31 years old!" Even Shuttlesworth is shocked that she threw her age out there into the conversation without even being asked about it. "Damn, she's just tossing her age out there!" I work off of that and continue to talk with her. I mean her body like a 9, her face is like a 5… I don't know where that leaves her on an overall scale, but i'd fuck. Actually her being 31 makes me want to fuck her a little more than I did before I knew her age.
What happens next is where Shuttlesworth gets the most respect from me from anything else he did that night.  He talks to the fat friend and allows me to isolate this cougar.  Playing wingman perfectly.  I know he doesn't want the fat friend, but he knew I had a shot and he opened up the lane with the assist.  I talk to Cougar a little longer and wind up just settling for her phone number, because Shuttlesworth seems to be getting sick of talking to Fatty.  When she gives me the number, she hugs me and then says something to me like, "call me right now, so you know I gave you a real number."  I actually was already about to call her though, so she could have my number.  I do and she gets it.  Shuttlesworth sees me get her number and we roll out back to find Dr. Know It All and the other dude.
We get back to them and first thing Shuttlesworth says to Dr. Know It All is "your boy just pulled him a cougar!" I'll take the second-hand bragging. We chill in the street and talk for a bit and this is my first time actually talking to Shuttlesworth, who is now full on bragging on himself and his game.
Man, tonight was a good night! I got so many numbers! I think I only got rejected once! You were there for that (points to me, he did get blown out once in the street). But, yeah man, I was on it tonight! Man, I got so many numbers!
To be honest, this is where he kind of loses me, because he's bragging about getting numbers too hard. He maybe got 3 or 4 numbers on the night. I'm not saying that's bad, but I have nights like that all the time and most of the numbers turn out to be duds, so I'm not that impressed that he's walking away with a handful of numbers. He's not taking anything home – that's what would've impressed me.
Then, he goes on to brag about his game.
Man, seriously! I was on it tonight! I've been saying I should make a video series on how to pick up chicks! Man, you should see me in the daytime! You should see me on campus!
Actually, this is where he catches my attention, since my day game isn't shit compared to my night game. I inquire, "For real? Yeah, you still go to school, huh?"
"Yeah, man."
"Yeah. I graduated two years ago, so I'm over here trying to figure out where else to meet chicks during the day since I'm not on campus like that anymore…."
He looks at me like I'm crazy. "Fuck that, just come to campus anyway!"
"For real? Eventhough, I have no real reason to be up there?"
"Yeah. Who the fuck cares? Fuck it! Shit, you can come with me, I'll come pick you up and we can hit campus together and get on these chicks."
"Alright.  Let's do it."    What else was going to say to that?
Read More at :
Relationships Guide: Under New Management
A Few Thoughts on French Dating
How Loveawake has transformed my wife
So grateful – Loveawake has set us free